Optimize your customer relationship
We work tirelessly to create tools that meet your customers' needs and enable your business to establish an exceptional customer relationship.
Begin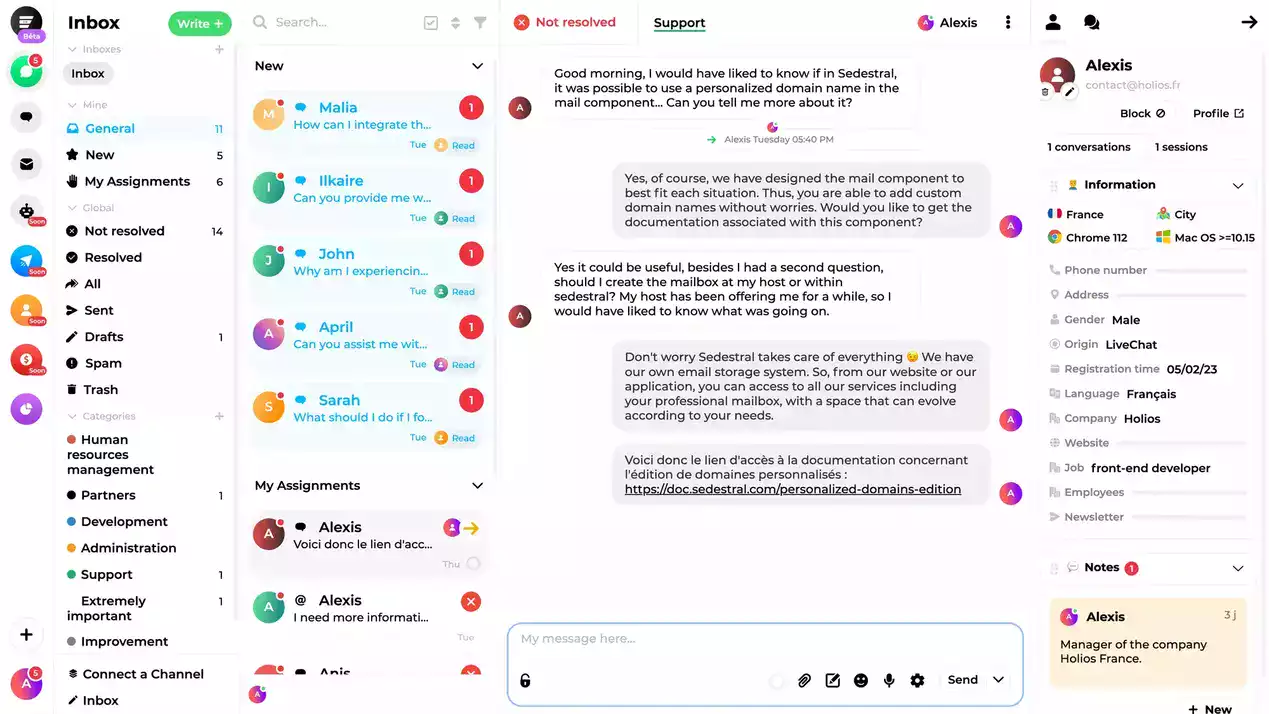 Your customers deserve the best support possible
Customers can contact you on any platform. Sedestral offers an all-in-one solution that enables comprehensive and organized assistance across all your customers' channels.
Learn more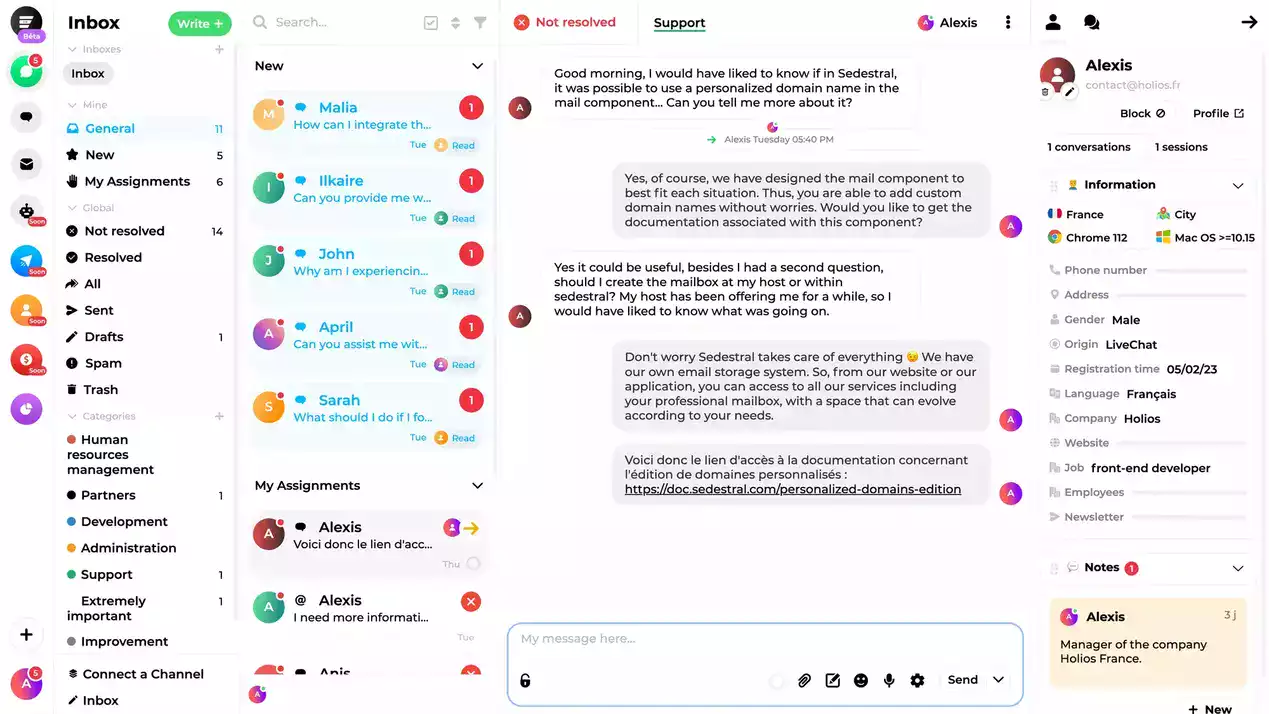 Live chat software
We offer a fully customizable live chat solution to be installed on your website or app to communicate directly with your customers.
Learn more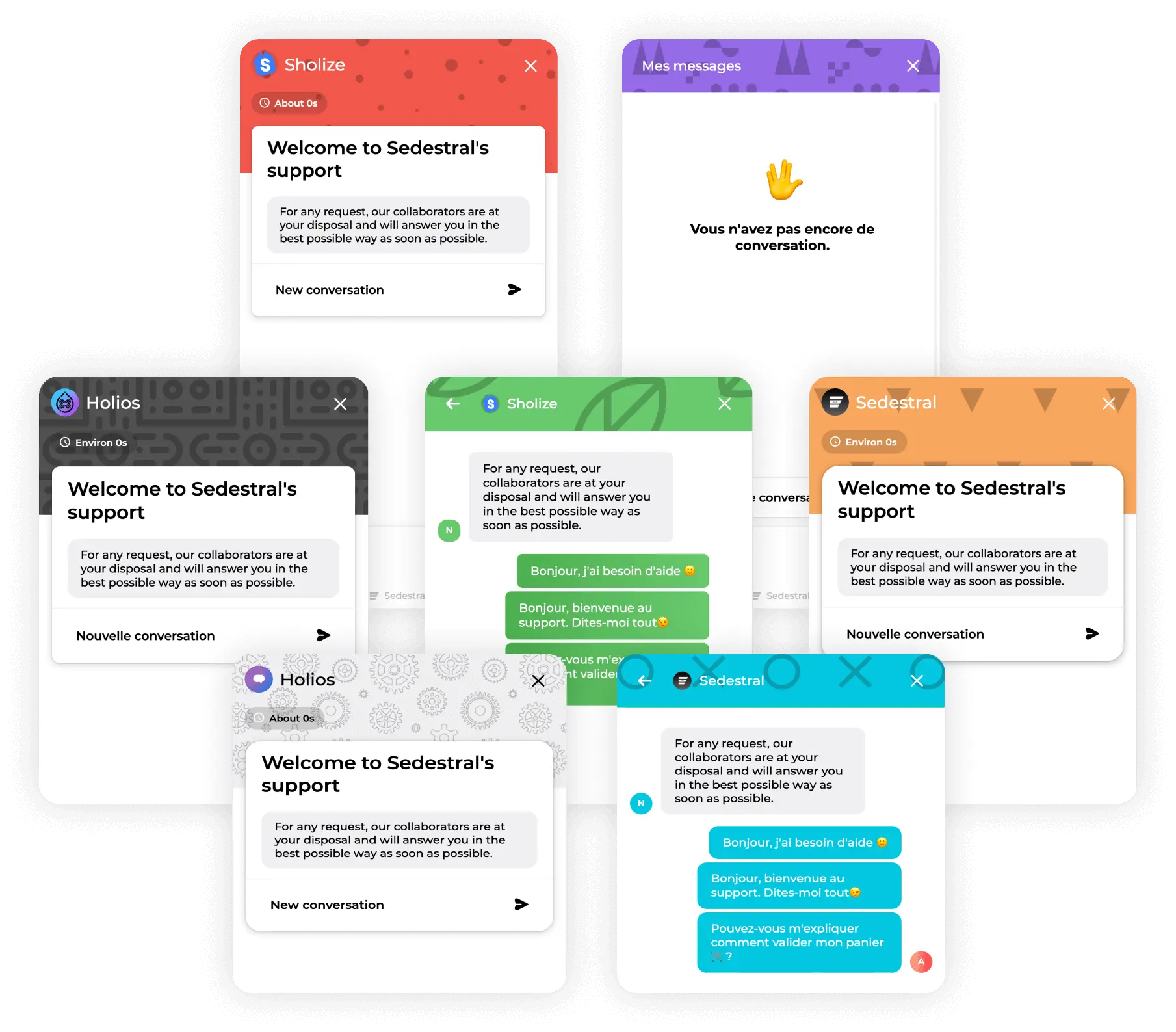 Professional email solution
Sedestral provides a comprehensive, simple, and intuitive email infrastructure to manage your business email addresses.
Learn more
Help center and knowledge base
We offer a solution that allows you to quickly create a help center so your customers can be more self-sufficient and easily find their answers.
A shared contact directory
Our platform is designed to use a shared contact directory in every component, which can serve as a customer file or be adaptable to many uses.
Frequently Asked Questions
What is the purpose of Sedestral?
Sedestral is a CRM (Customer Relationship Management) designed to meet professionals' needs in terms of business management. The platform consists of customizable modules that can be subscribed to separately according to your requirements. Each module fulfills a specific function, which you can discover on the different pages of our website.
What can I do on Sedestral?
Sedestral allows you to centralize your communications with your customers and subscribers. The platform is designed to manage your professional emails, client requests from your website, publications and comments on your social networks such as Facebook and Instagram. It also supports managing the inbox of these social networks for sending and receiving private messages. Additionally, Sedestral integrates an intelligent address book and a help center to answer common questions about you and your business.
Sedestral offers some services for free to be accessible to everyone. However, due to the human and material resources needed to maintain such a tool, we also offer paid plans with exceptional options.
What is Sedestral main strength?
Sedestral sets itself apart from its competitors by offering an innovative approach and a renewed vision of CRM software. By using Sedestral, you will benefit from a solution that addresses the three main needs of a CRM: collaboration through simultaneous writing tools, analysis via a detailed statistics center, and operations through automations and shortcuts. Additionally, Sedestral is a SaaS solution, which greatly facilitates its implementation and deployment for your business.
Start using Sedestral for free
Sign up
*No credit card required.
Copyright © 2023 Sedestral. All rights reserved.