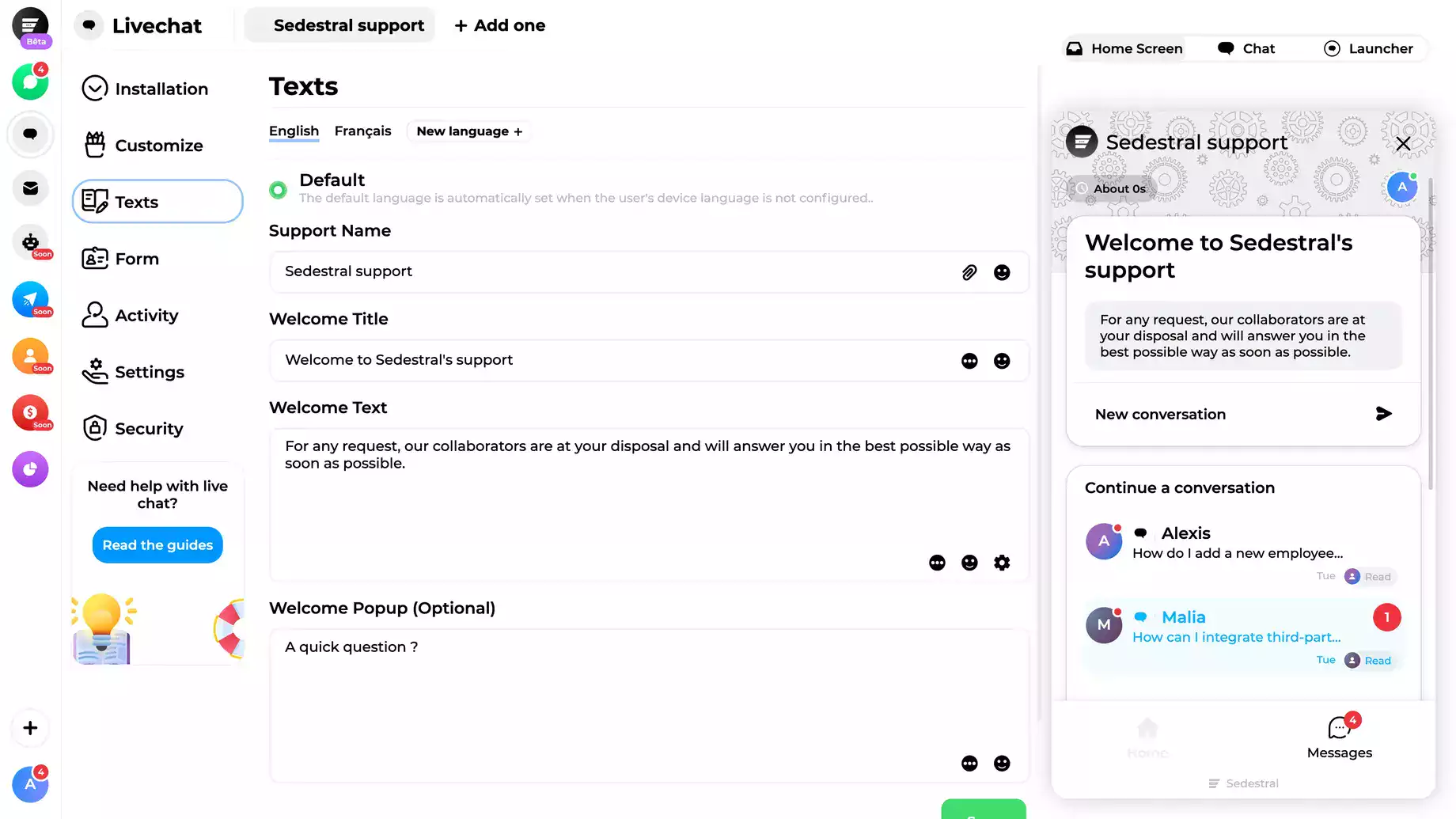 Live chat for websites
Install our chat solution and chat live with your visitors. Answer their questions and generate new leads.
Establish immediate trust with your customers
Support
Allow your customers to contact you instantly. Live chat enables you to provide the assistance they need within minutes.
Ventes
Give your visitors the opportunity to contact you quickly, guide them through their purchasing process, and increase your sales.
Start now
Download
Simply copy a small piece of JavaScript code into the HTML of your website.

Customize
Customize the chatbox colors to match your company's branding.

Start
Start answering your customers' questions and generate new leads.

Customize your chatbox
The live chat from Sedestral is fully customizable.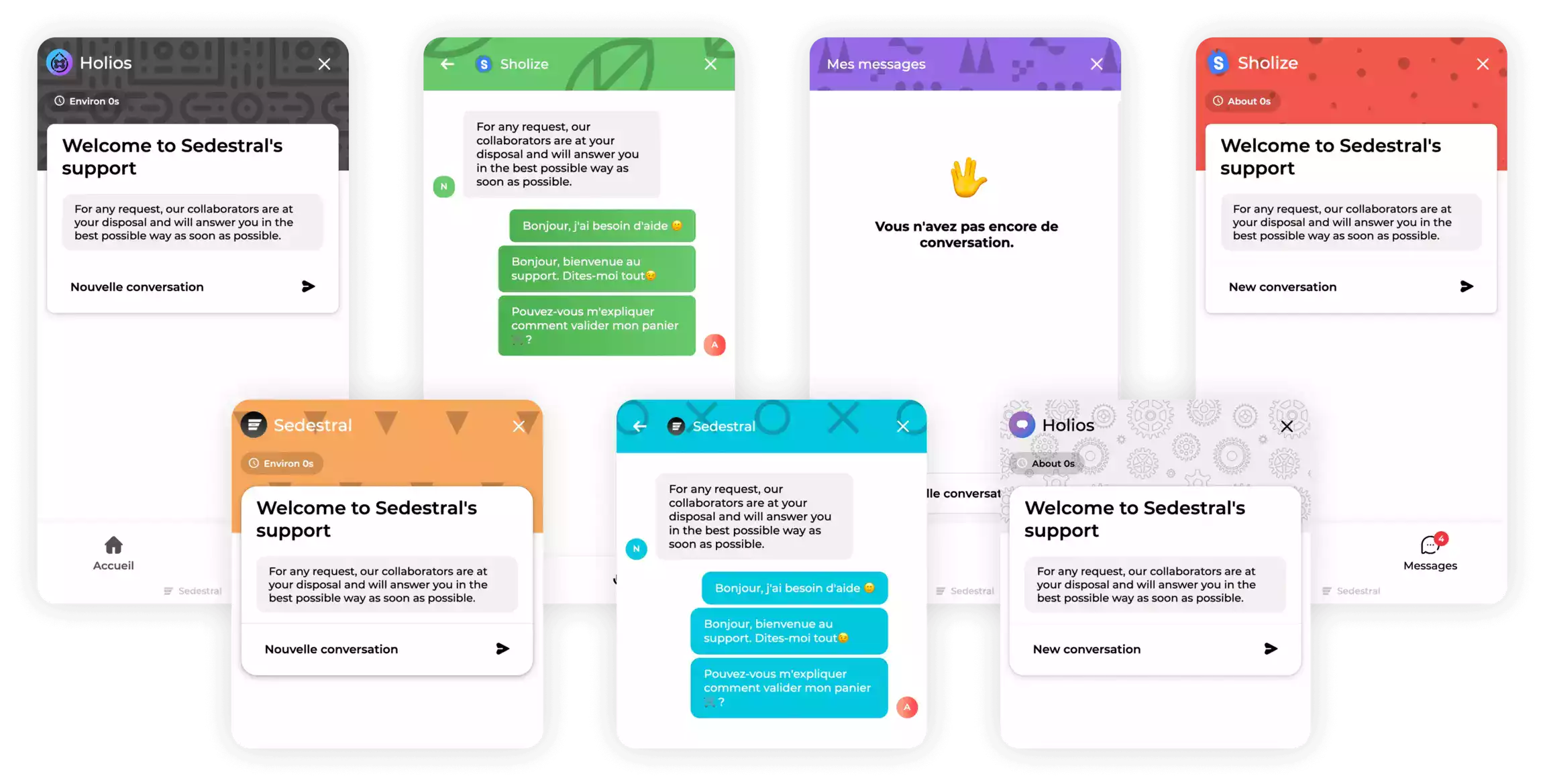 Features
Files
Share files, GIFs, documents, and images from the live chat.
Respond quickly
Create predefined texts and respond to your customers more quickly.
Collect information
Ask your customers to enter their name, email address, and information so you can contact them later.
Activity
Add business hours or change your active presence.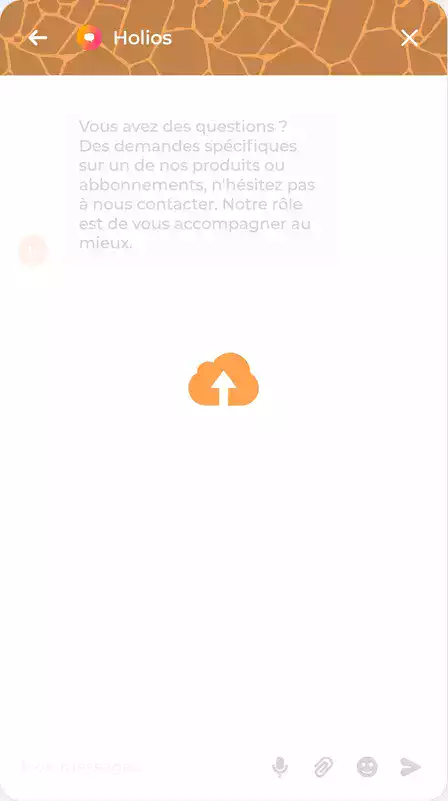 Analyze your performance and customer satisfaction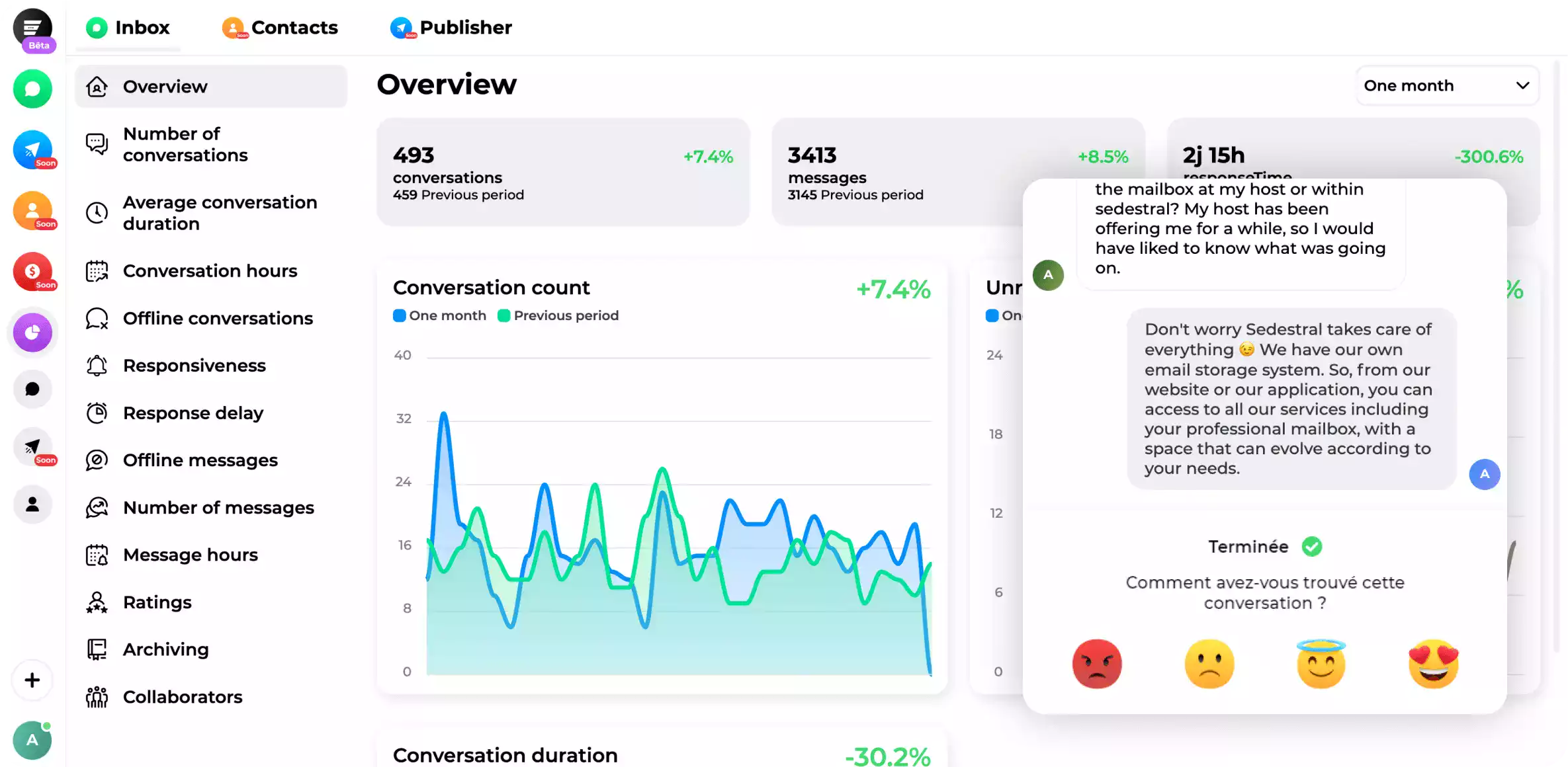 In addition to live chat, connect your social networks, create emails, and centralize your communications in Sedestral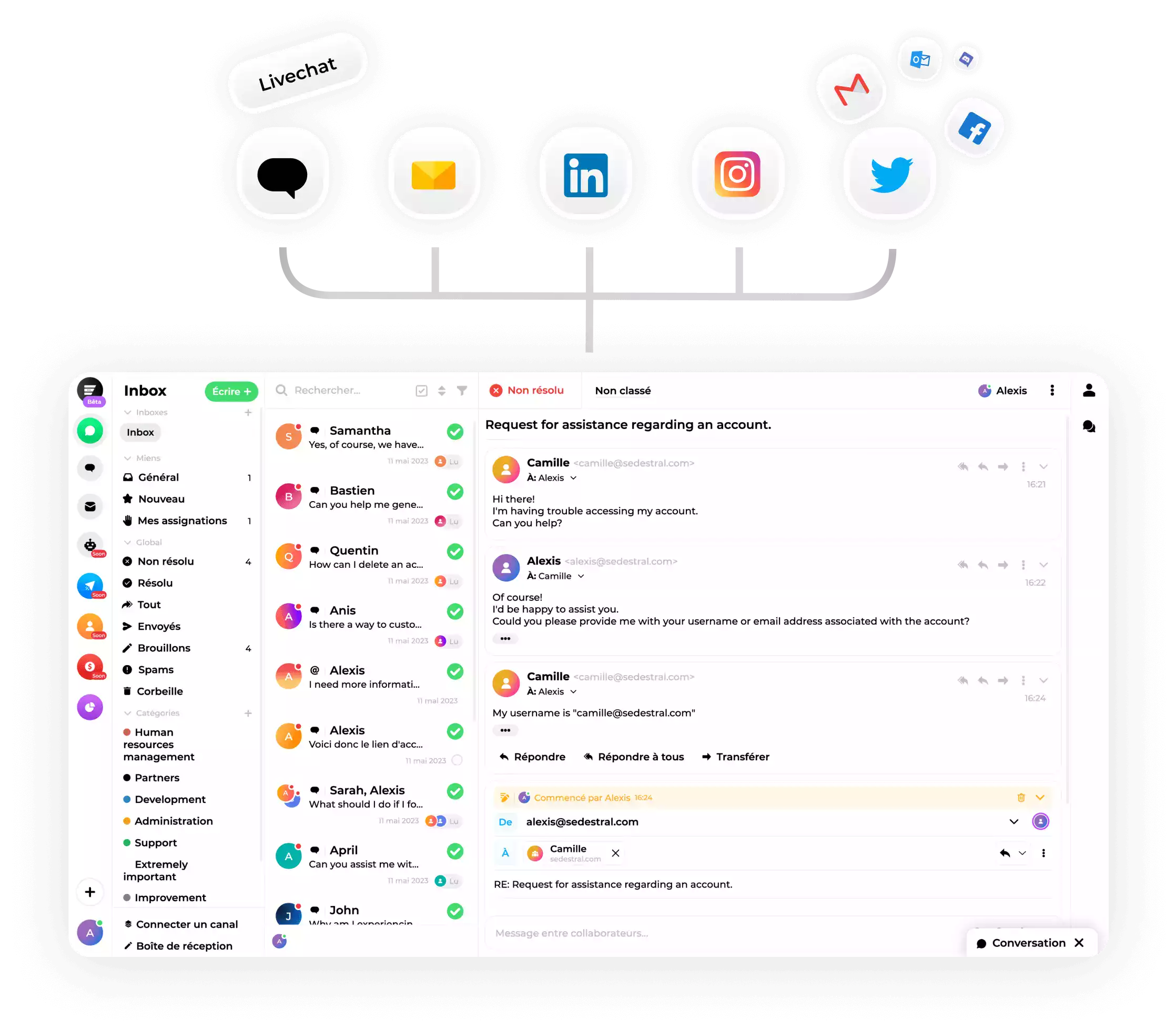 Frequently Asked Questions
What is Sedestral Livechat?
Sedestral Livechat is a snippet of code that we provide for you to add to your website, allowing a real-time chat between your customers who visit your site and your teams. It takes the form of a small messaging window, is highly powerful, and can autonomously answer common questions using artificial intelligence, or connect you directly with your customers.
How and where do I add the Livechat code I received?
This code snippet is designed to easily integrate Sedestral into your website. Copy it from the Livechat settings and paste it into your site's HTML code. On the configuration page, you will find two similar codes; the longer one contains additional customization elements for the Livechat, in addition to the basic one.
Is it possible to customize the Livechat?
Our Livechat is designed to be fully customizable, from colors and shapes to images, texts, welcome phrases, forms, and more. It is unique for each user, ensuring seamless integration with your website. Numerous settings are available, allowing you to personalize the Livechat with just a few clicks.
Start using Sedestral for free
Sign up
*No credit card required.
Copyright © 2023 Sedestral. All rights reserved.